Spring Camp - EOOC/AOA
May 24th 2019 6:00pm - May 26th 2019 3:00pm
Organizers: Peter MacKenzie (Organizer), Bogi Gyorfi (Assistant), Geraint (Organizer)
Orienteering Skills Camp 2019
Improve your orienteering skills at our camp on the weekend of May 24 to 26 .
The Edmonton Overlanders will be hosting the 2019 Alberta Orienteering skills development camp. We want to encourage people of all ages and all skill levels to participate, from beginner to expert. Whether you wish to be competitive or just want outdoor fun finding the controls, this camp is for you.
We are excited to have Astrid and Jeppe, the Danish Junior National Team coaches, to lead the activities for advanced and intermediate orienteers.
Accommodation for the camp will be at the Strathcona Wilderness Centre Lodge located on Range Road 212, 4 km south of the Yellowhead Hwy, 24 km east of the Beverly Bridge. The skill development sessions will be at the nearby Blackfoot Recreation Area and, for some of the intermediate and advanced activities, at the Redwater Natural Area. It will be possible to attend the sessions without sleeping at the Wilderness Center, though doing that would miss out on some of the fun. The "live in" setting maximizes the opportunities for getting to know other orienteers and learn from each other.

Accommodation will be in the main lodge, limited to about 33 places. If we fill 33 spots, those who registered first will have the option of changing to the rustic bunkhouse (sleeps 32) or possibly tent camping.
Note: pre-registration is required for all options by May 10th, so that we can be prepared with enough maps, helpers, food etc.
Registration will open on April 1st.
Camp Cost
To attend the camp you must be a member of an orienteering club. If you are not already a member add $25 to the camp cost for a single adult membership or $35 for a household membership.
Whole weekend: Adult $160, Junior** (under 20) $65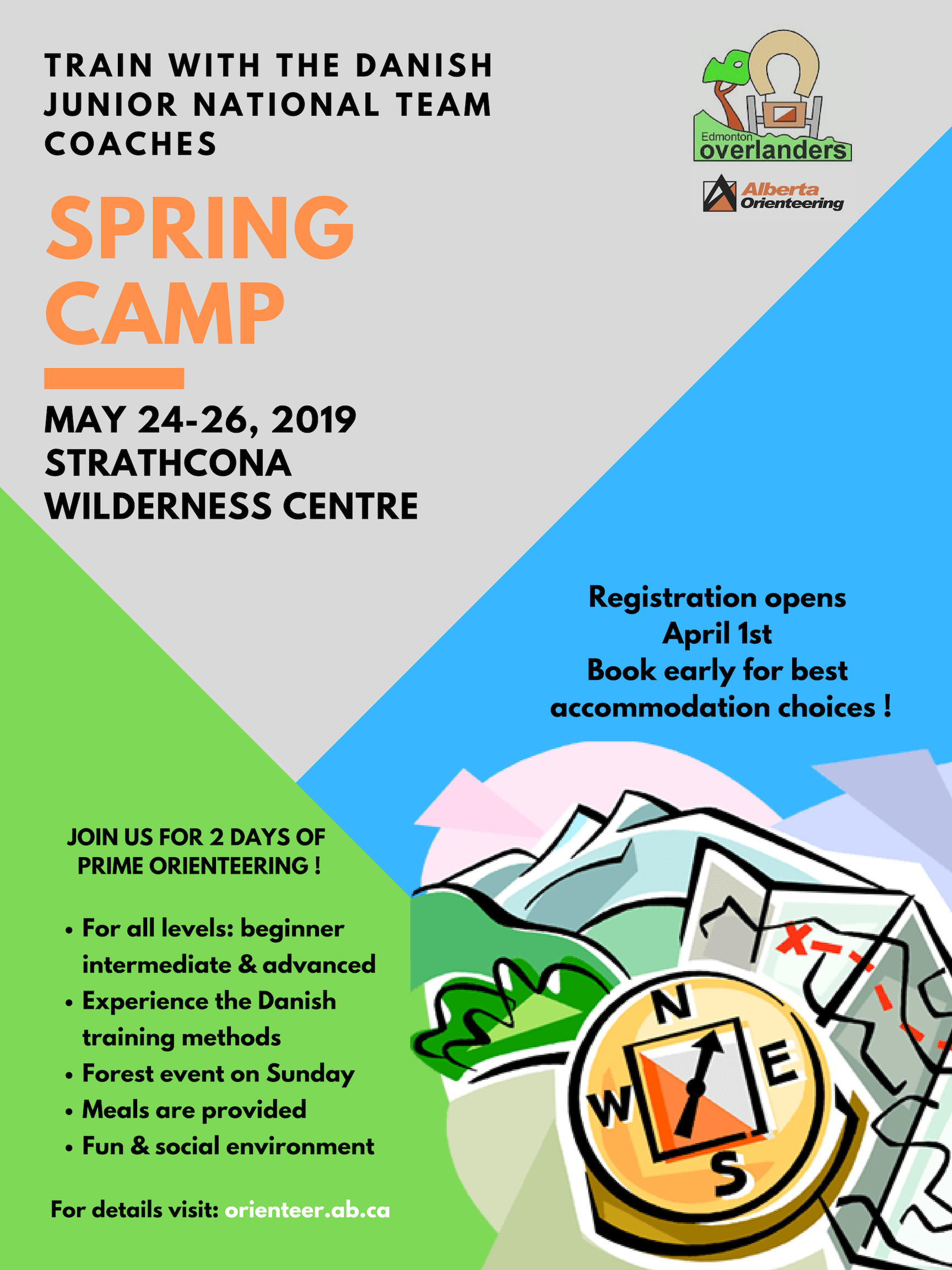 ---
Location