RESCHEDULED - Danish Junior National Team Coaches Presentation
May 24th 2019 7:45pm - 9:00pm
THE CALGARY PRESESNATION IS CANCALLED !!!
The presnation will be rescheduled for the the Spring Training Camp at the Strathcona Wilderness Center.
What to do if you're small orienteering nation?


Come join us for a discussion about orienteering and sport development.
Everyone is welcomed to join for a presentation and discussion with Astrid and Jeppe. They are the Danish National Junior Team coaches visiting Alberta to provide coaching at the Spring camp, in the May 24-26 .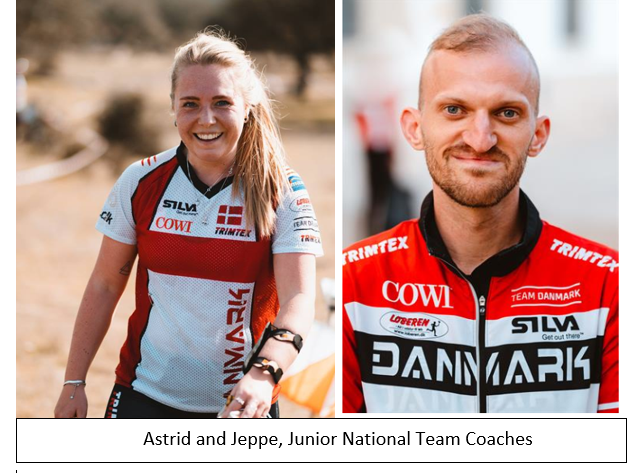 Bio from Astrid:
Astrid Ank Jørgensen, has a bachelor degree in Sport Science from Aarhus University, and has worked as junior national coach for 2 years. From 14-16 years old she was on the youth national team and won a gold medal at EYOC 2008 in Switzerland in the relay. From 17-19 years old she was on the junior national team and went to JWOC, in Denmark 2010.
Bio from Jeppe Ruud:
Education: FIF Hillerød og OK Pan Aarhus Sports Physiology from Norwegian School of Sports Science
Role: National Junior Coach (2013-present)
Experience: Coach in OK Pan Aarhus, youth and senior (2018-present) Assistant National Coach (2014-2017) Elite Centre Aarhus Coach (2014-2017) Coach in Bækkelagets SK (2012-2014)
Regional youth coach (2007-2012) Lived in Oslo, Norway (2007-2014)
Still active runner.
---
Location
Course Maps
No course maps posted yet.