O-100, Officials course in Calgary
February 9th 2020 9:00am - 5:00pm
Organizer: Marion O (Organizer)
FWOC is running and Officials O100, Introductory course in Calgary.
It is the best way to learn about running O events and how to plan courses. If you would like to learn that part for - orienteering - here is your opportunity .
There will be Condes ( course planning software) demo at the end so bring your laptop.
RSVP to Marion O before Feb 3, to receive pre course instructions.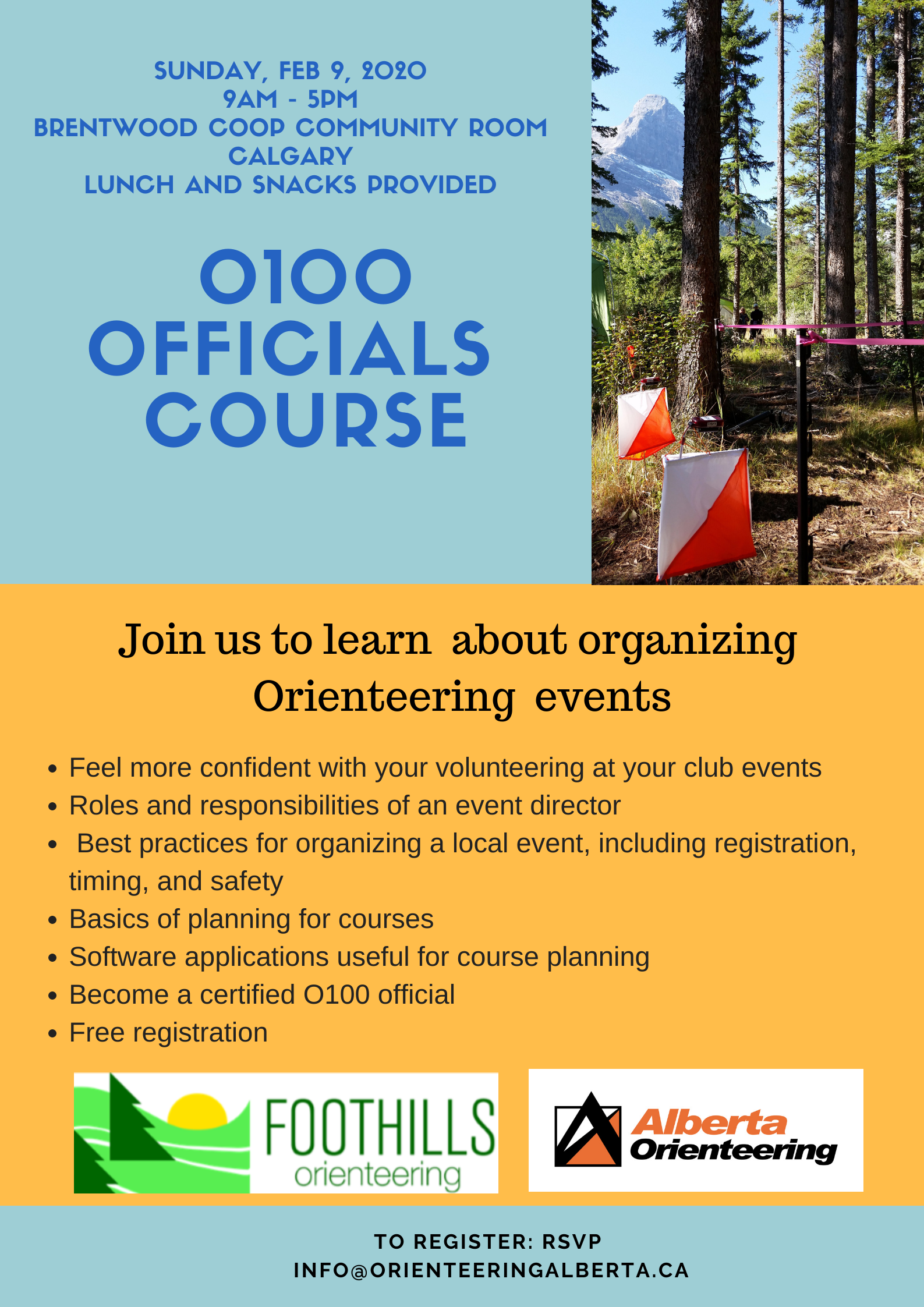 ---
Location